First established on July 17, 1999, Takeshine Industry Co., Ltd., with Cheng Ying Laser Factory and Cheng Ban Metal Sheet Factory as it affiliates, owns a variety of operational tools (such as Chuang Pu laser cutter, Tian Tian bending mashine) and rich wxperience providing by a professional team of around 70 technicians.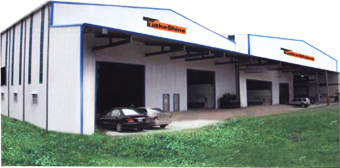 Mr. Wamg Kun-huang founder and president of Take shine Industry, has accumulated 30 years of practical experience.To emulate world-class high techmology, Mr. Wang has traveled to Japan and Grmany to conduct technical exchange with a dozen of world-known manufacturers like MAZAK and so forth, and brought home with a certificate of "metal sheet melding ansd assembly technician"ffrom Japan. In the process of R&D and designing, Mr. Wang abides strictly by his motto of "aspiring latitude in theory, and keep low profile in pratice," in the research and creation of new products. "Dare to be different and bold to create" is the spirit we take pride in conducting our expertise and innovative research. Taking flexible anti-dust cover for example, a protective cover for machine tools, functions to prevent breaking down and failure of the machine caused by falling off of metal scrapes into the axis. It is an indispensable sttrategic partner we have created with new thought and daring innovative spirit. Equipped with a uniquely desighed scraping brush seat, in which the scraping brush is embedded to guard against falling off and to increase its lifecycle. This evidences our effort and attentiveness in creating value-added products. Others like a self-developed efficient special machine, fast trial balance reporting system, data bank management system, and talnets screening system are the one and only way Take shine Industry adopts to ensure its promise of"quality assurance, reasonable price, and on-time delivery."
Quality assurance: Expertise technician with profound pratical experience to effective control product control.
Reasonable price: Adopting a policy of"formilating prices by quantity control" and service-oriented management, Take shine Industry aims to lower the sale price to feedback our customer by cutting down advicement expenditures.
On-time delivery: Equipped with laser factory providing smooth production procedures from meterial preparation to finished products, Take shine Industry is capable of making on-time delivery within the time span specified by the customers.
Innovative desighing: Take shine Industry takes great pride in the expertise that is daring to be different and bold to create.
Excellent post-sale service: Installation service is provided newly developed machine tools free of charge; other services also include repairing of deformed metal sheet caused by inapporpriate use and parts replacement etc.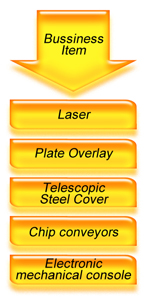 Total Quality Control and Customer's Satisfaction are a high priority for us. Research & Development of innovative products is our objective. Since 1976 our founder has had experience in the processing of the stainless plate and in specialized technology. Our team makes our products to reach the world standards. Our products are customer demands. We're glad to say that We offer 「Guarantee Quality」、「Reasonable Price」、「Prompt Servise」. Each step in the processing must meet our own rigorous standards. It is important that we offer the best products to you. Our goal is to have satisfied customers all over the world. Our boss studies major the plate welding and assembly skills at Japan Plate Interflow Institute in 1995.